Personas are characters you create to help define who your typical customer is.  Each persona represents a customer group with shared values, behaviors, or goals.  In comparison to customer profiles, which are based on demographics, life style traits, and other similar factors, personas have an emotional or behavior element.  Each business offering usually serves more than one use or need, and so you will likely have more than one persona.
With personas or characters in mind, targeting a group of customers with similar traits is easier to do. The days of "spray and pray" are gone with today's data driven marketing tools available. Over time, you will learn more specifics about customer attributes, purchasing habits, and product preferences to develop a full customer profile on each persona.
Developing your personas should be done early in the planning process. You'll want to know who will use your product/service and who the buyer will be.  Keep in mind: The buyer and user may not be the same person.
Here are the personas we created for those using this website. You'll notice that our characters have similar traits, but different motivations for using our site. We named each character to make them easier to identify and target.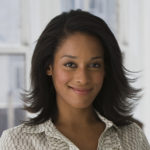 Sally wants to start a consulting business helping people organize and de-clutter their professional or residential spaces; she believes this will help them improve their productivity and create a positive environment.  She has experience working for retail stores specializing in helping people purchase items to organize their closets, desks, and other miscellaneous items, but sees a need in the client base for someone to do it for them. Where should Sally start?
Confirm whether any special education or a professional license is required.
Research office location; costs for rent and utilities; plus any requirements or incidentals.  If a home office is preferred, check local ordinances to ensure residential properties can host home businesses and whether restrictions apply.
Develop a business plan:
Setup the legal entity that's preferred – whether corporation, limited liability company or partnership, or as an independent contractor.

There are tax and legal considerations to take into account for each type of legal entity.  Visit www.sba.gov and www.irs.gov to learn more, or consult an attorney or tax specialist to learn the best way to proceed.  There are online resources that can help too!
If required, obtain a local, county, or city business license to start conducting business.

Extend her reach by implementing her go-to-market plan.
Contact us if she has questions or needs assistance.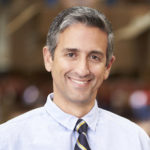 Dan is a product developer for a large company selling parts to worldwide automobile manufacturers and distributors.  He's been put in charge of developing a partner website to speed feedback on product enhancements and encourage orders for future products.  He will need to outsource building the website, but isn't sure where to begin.  What should Dan do?
Research who his web users are and develop customer profiles (or partner profiles) for each type. He should also understand the business environment and any changes in technology or customer expectations that he should try to incorporate in to building his website.  In addition, he'll want to investigate competitor offerings, so that his website is not inferior.  If he's not sure which features and benefits to include, Dan may want to conduct a customer survey to see what partners want or need.
Create a strategy for implementing and maintaining the website by evaluating B2B marketing factors, operation capabilities, budget, and maintenance plan, plus the type of partners using the site.
Contact us or other professionals he trusts to implement his strategy or web design plan, ensuring basic principles and SEO considerations are taken into account.  By being prepared, he can help ensure the website he builds meets user expectations and his business's needs.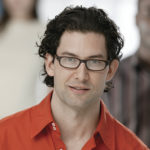 Harrison is a marketing consultant who helps companies with their marketing communication projects.  He works as an independent contractor for small to large enterprises and helps them with their intermittent projects for program and product launches.  As a consultant and communications generalist, he likes to keep up-to-date on the latest trends in the marketing profession and raise awareness for his expertise.  How can he sharpen his skill set and raise his visibility among prospects?  He can…
Research what others are doing in the marketing profession.  Harrison can start by seeing how others develop a customer profile, prepare a competitive analysis, and assess the business environment to develop their messaging for extending his reach.
Test his understanding of current trends by suggesting poll questions and submit articles on topics not addressed or covered in depth.  If published, he can be recognized for his contributions, which in turn, will demonstrate his expertise and interests to prospective clients.  All he has to do is follow our guidelines and contact us with his interests.
Join the newsletter to learn about recent updates, articles from peers, and encourage others to sign up too!  His blog article may be mentioned, helping to extend his reach.
Note:  The photos of models are used for illustration purposes only.
Once you understand your customer's motivations or who your customers may be, you will need to understand how to find them, which is where having a customer profile comes in handy. To develop a customer profile, you'll need to know customer attributes, purchasing habits, and product preferences so that you know where, when, and how to reach them with your marketing message…but that's a topic for another article.
With your persona defined, you're on your way to understanding who is using or likely to buy your product/service.
Share this with peers & choose your platform!